ATHLETIC OF HAITI
Where kids from the most dire circumstances are coached into Champions!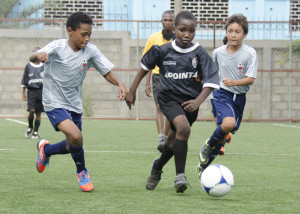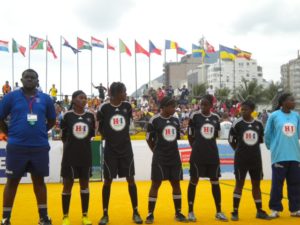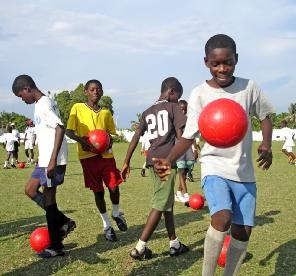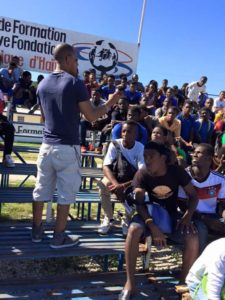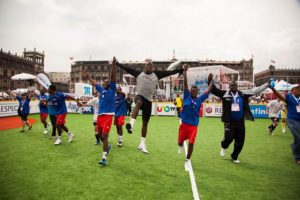 Welcome to Athletics of Haiti 
We are non profit foundation for disadvantaged youth in Haiti, founded in 1995 by human rights and social activist, Robert (Boby) Duval.
What We Do:
Athletic of Haiti, or FLADH is a  youth non profit program which uses sports training as a social tool to transform the lives of under privileged kids in Haiti.
Since 1995, Athletic of Haiti (FLADH) has provided underprivileged youth with a safe, clean,  and supportive environment where they can learn firsthand how the discipline of sports and the structure of teamwork can enhance skills, enrich lives and change futures.
Our Mission
Promote and develop the potential of all youth in Haiti through the continuing, disciplined and systematic practice of team and individual sports
Raise awareness of the positive benefits of physical education in order to reinforce the need for physical education training within the educational curriculum
Our Objectives
FLADH uses sports training as a tool to:
 raise the self-esteem of disadvantaged youth in Haiti giving them the opportunity to develop talents that might otherwise lay dormant
 teach participants how personal discipline, goal-setting and teamwork can transcend sports
improve the sports performance of youth
 provide disadvantaged youth with structure and support that can be missing in their lives
increase involvement of underprivileged youth in positive social activities
 increase involvement of girls in sports
ensure a larger number of underprivileged youth in Haiti go to school regularly
 ensure a larger number of underprivileged youth in Haiti eat daily
 ensure a larger number of underprivileged youth in Haiti receive basic medical care
use sport as development tool to teach youths lively hood skills