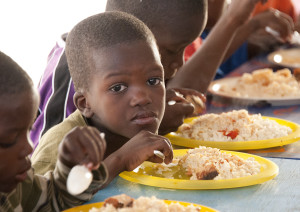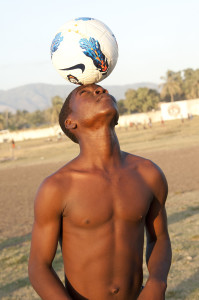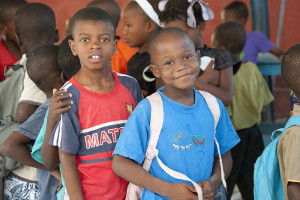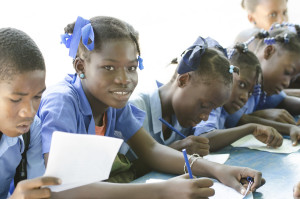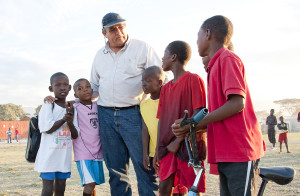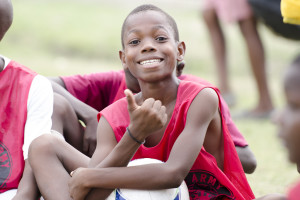 WE NEED YOUR HELP
We could not have supported over 20,000 kids over the last twenty years without support from generous spirit like you.  All your contribution flows to food, schooling, books and sports equipment for our kids.  We invite you to come visit our kids, or start a pen pal session with some of them.  All we ask is for small, but consistent donations of $5, $10, $25, or $50 per month. Parents have encouraged their kids to support our program as a way to teach them about philanthropy.  Or if you prefer a one time donation, we would be so grateful.
WE ARE A LEGITIMATE HAITIAN FOUNDATION.  
If you google "Robert Duval", "Athletique D'Haiti", "Athletic Haiti", "Boby Duval CNN Hero", you will see hundreds of references, all validating the work that Boby Duval has done to support the children in the poorest slums of Haiti for the past 20 years.   Boby Duval has received multiple awards and recognition from US Presidents, Head of States, and large NGOs and Foundations.  We are recognized by the Haitian government as an essential  non profit charity for children in Haiti. If you need references, we can provide personal  testimonials from our partners in the US:
Operations USA
http://www.opusa.org/
Habitat For Humanity International  
http://www.habitat.org/
Kellogg Foundation    
https://www.wkkf.org/
Inter-American Development Bank
International Red Cross
American Red Cross
Digicel Foundation
United Nations Development Programme
Uniceff
We can provide you with a tax exemption letter from our partners, Operations USA, a US 501(c)k IRS non profit.
DONATE KNOWING THAT YOUR MONEY WILL GO DIRECTLY TO BUY FOOD, WATER, BOOKS AND PROVIDE FREE, FREE, FREE SERVICES TO CHILDREN WHO HAVE NOTHING.  THERE IS NO ADMINISTRATIVE COSTS TAKEN OUT OF YOUR DONATIONS.  
HURRICANE MATTHEW RECOVERY- Your one time donation will help replenish our flooded food for the kids and fix the flooded soccer fields.  Athletic will also help out the families of our students and employees with a modest sum to replace their clothing and basic hygiene items.

ONE TIME DONATION
Monthly Donations as little as $5,$10, or $20 per month can see one kid succeed by attending school, getting books, and a fresh meal.